Creativity. Service. Experience…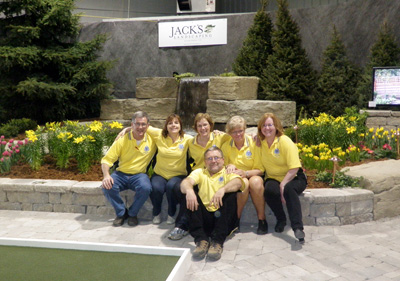 Our Company has been in business since 1978. Our staff consists of a multitude of expertise. Our design team will create an unique enviroment that suits your needs. Then our construction team, consisting of licensed carpenters, horticulturist, stone masons and experienced landscapers, will bring the design to life.
We are involved in many aspects of the landscape industry. We pride ourselves on each project we do… tending to each and every detail. We are a Member of the Landscape Ontario, Horticultural Trade Association for 20 years. "The Symbol of Confidence." If you are planning to undertake any outdoor improvements and would like expert assistance, please give us a call for a consultation.
From 'Concept to Completion'…
Design & Construction
Carpentry – Decks, Fences, Gazebos
Retaining Walls – All Types
Paving – Interlock & Natural Stone
Planting & Sodding
Lawn & Garden Renovation
Landscape Lighting
Tree & Stump Removal
Pruning
Snow Removal